Jim's Adelaide Pest Control division is an industry leader in termite treatment, pest control and pest management. We have serviced thousands of homes & businesses in Adelaide and across South Australia.
Pest Control South Australia
Jim's Pest Control specialises in commercial & domestic Adelaide pest control services. These include general pest, as well as timber pest management throughout all of Adelaide and regional South Australia.
As a long established and professional pest treatment business, Jim's is committed to ridding your home of unwanted pests.
We cover all general pest control services including termite treatment and control, and we have a solution for Ants, Rats and Mice, Cockroaches, Silverfish, Spiders, Fleas Wasps, Bed Bugs Pest Inspections, and of course Termite Inspections.
All of our pest experts are local business owners, covering all of Adelaide , Mount Gambier, Gawler, Victor Harbor, etc. Jim's Pest Control technicians offer local knowledge, experience, and expertise.
Jim's Pest Control Adelaide services all Adelaide suburbs, as well as Mount Gambier, Victor Harbor, and Gawler.
Our pest control experts are currently based in the following locations:
If you are interested in hearing more about Jim's Pest Control across Australia, please call today on 131 546 today.
Why choose Jim's Pest Control Adelaide?
Our South Australian pest control franchisees are fully trained, qualified, licensed, and comprehensively insured. They understand your pest control needs, turn up on time, and offer highly competitive prices. They also have a commitment to great service & will guarantee the work they do.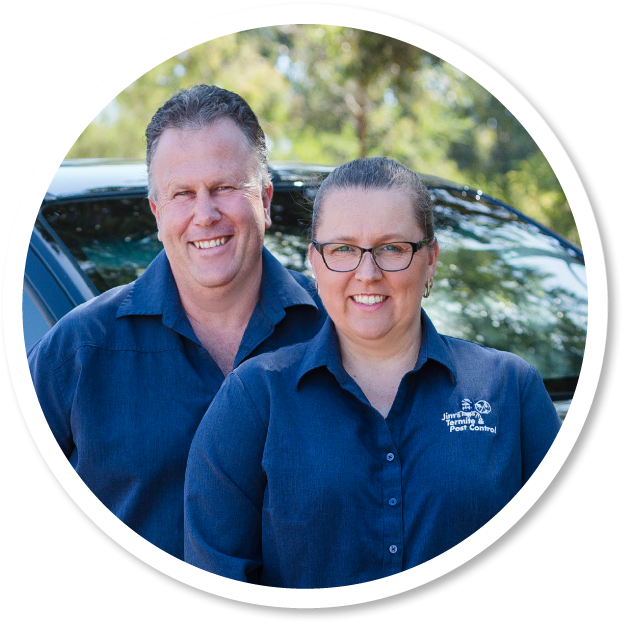 Franchise opportunities with Jim's
Looking for a new career or business with fantastic prospects? Jim's has great franchise opportunities availalble in South Australia, as well as Australia wide. Please visit our pest control franchising website for further information.