Jim's is your local pest control Mawson Lakes expert. Our techs servicing the area are experienced, fully trained, and insured. You can trust the Jim's name to help you with any pest problem.
To get in touch with us, simply call 131 546 and our friendly staff will take your details.
Mawson Lakes is one of the newer housing developments in Adelaide. It was developed to encourage families to move to the area.
Waterways are a prominent feature and many locals can be found walking around the lake. This was heralded as win for the environment with the water from rains being harvested and stored.
Many native animals benefited from the permanent water supply. It allowed insects to breed up in significant numbers providing a ready made food source.
Unfortunately, it helped to dramatically increase the number of pests. As pests like spiders, mice and rats relished the conditions.
This has resulted in Jim's Pest Control Mawson Lakes being very busy treating pests in the area.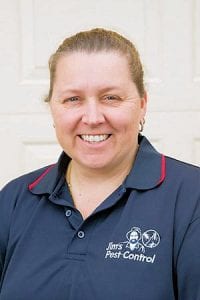 Jim's Pest Control Mawson Lakes – discovering hidden termites
Mawson Lakes was built on an old salt pan. There were various trees that were cleared to make way for new homes.
Most of this timber was simply pushed over and buried under mounds of dirt. A great example of this is the large piles of dirt that back onto the railway lines.
Did you know that buried timber provides ideal conditions in order for termite colonies to establish themselves?
A termite's main purpose in the environment is to return timber that is not in-service, back into the soil. They are very good a doing this. One termite species has the capability of eating an entire house in a few short months.
It is very distressing for owners and technicians, when we discover sever termite damage.
Local bird control – pigeon numbers explode
With the introduction of solar panels in recent years, has led to an explosion of pigeon numbers. These birds have worked out that the height of solar panels, is perfect for them nesting under.
There are now tens of thousands of these birds in Mawson Lakes which are now causing some serious issues.
Gutters have been blocked by their droppings causing flooding of people's homes. Even more distressing is the diseases they carry.
This has led to Jim's Pest Control specialising in removing of these problem birds.
Spider control – they invade in summer
Due to the waterways in Mawson Lakes we have seen an explosion in flies, mosquitoes and insect numbers. This is turn has provided an abundant food source for spiders and has resulted in healthy numbers being established.
Fence lines and walls of homes become covered with cobwebs during the summer. When this occurs, locals trust Jim's Pest Control to get them back under control.
Meet your local business owners/pest experts

Stephanie and Lynton Paddick own and operate the local Jim's Pest Control Mawson Lakes business. They are committed to providing their clients with an outstanding customer experience.
Drawing on their 30 plus years of experience in dealing with pests allows them to deliver exceptional results for their clients.
Locals trust that they will be able to resolve any pest issue they may have.