Our buildings and gardens are ideal for spiders because they provide food and and anchorage for their webs or soil for their tunnels.
Australia has poisonous spiders and they include the Sydney Funnel Web Spider, the Northern Rivers Funnel Web Spider, Redback Spiders, the Mouse Spider, Wolf Spiders, the Black House Spider and the White-tailed Spider.
In Summer and in wet weather, male Funnel Web Spiders can wander indoors in search of a mate. The male is more venomous than the female.
What we do to treat spiders..
Set up a guaranteed treatment to control spiders in a building and advise how you can help reduce future problems.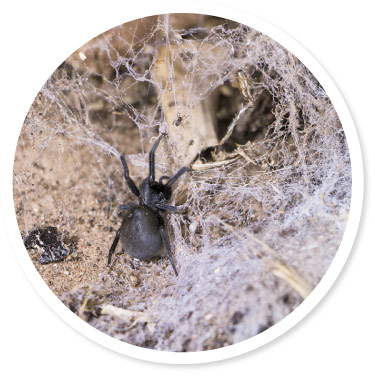 What you can do with our spider help and advice
Call now and we'll work with you to control your Spider Problem – Guaranteed!