Jim's is your local pest control Mount Barker experts. Our techs servicing the area are experienced, fully trained, and insured. You can trust the Jim's name to help you with any pest problem.
To get in touch with us, simply call 131 546 and our friendly staff will take your details.
Mount Barker is just a short drive up the freeway from Adelaide. It has all the benefits of the big cities, but has a country feel about it.
In recent years our relaxing lifestyle has been discovered by Adelaide residents. This has resulted in vast housing developments filling up the countryside.
These developments have displaced many animals and pests. While animals usually move on, pests simply go to ground until houses start going up.
The pests then move into the newly constructed homes. This has caused locals problems, as the last thing they want in the new home is pests.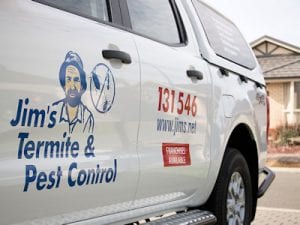 Jim's Pest Control Mount Barker stopping the pests
Jim's Pest Control has been treating pests in Mount Barker for years. We are the local experts that understand how pests move about our community.
We know that when winter sets in, that it drives rodents and possums into roofs. Noises in the roof can be quite scary for children and parents alike.
During the summertime unwanted guess arrive as soon as you venture outside. Flies, Mosquitoes and European Wasps seem to appear out of nowhere.
Our technicians understand the impact that these pests have on our daily lives. As our technicians live locally, they have a great in-depth knowledge on how to treat these pests.
This has resulted in most pest being dealt with quickly.
How you can help reduce pests
When our technicians look at a site, they will be looking for the reason why the pests are there. Pest lives are motivated by four things. They are.
Food supply
Shelter
Water
Reproduction
Any good pest control program will take all these aspects into consideration.
Often there are things that you can do to help reduce the pest activity. By removing food and water sources it will often be enough to move them on.
Making it harder for them to find shelter will help, and often results in them being unable to reproduce.
Your local technician is likely to have some other great suggestions on what you can do.
Meet your local business owner
James King owns and operates the local Jim's Pest Control Business in Mount Barker. He has been involved in the pest control industry for most of his life.
Years on knowledge and experience means he can deliver exceptional results to his clients. As he is a local, he likes to support other small businesses in the area.
You will often spot him out and about in the community. If you see him and have a pest related question, please feel free to approach him as he loves giving free advice.