Jim's is your local pest control West Lakes experts. Our techs servicing the area are experienced, fully trained, and insured. You can trust the Jim's name to help you with any pest problem.
To get in touch with us, simply call 131 546 and our friendly staff will take your details.
Only a few lucky people get to call West Lakes home, and we are truly blessed with the facilities we have on offer.
Many locals can be seen walking around the lake, breathing in the wonderful sea air. Some will even take up rowing or paddle boarding on our calm waters.
Fishing is very popular amongst locals and many hours can be wasted trying to catch a feed.
What is not commonly seen, are the pests lurking nearby. Pests such as rats and mice thrive in the rock walls and pounce on any discarded food.
There are so many pests in the area, it keeps our local technicians very busy.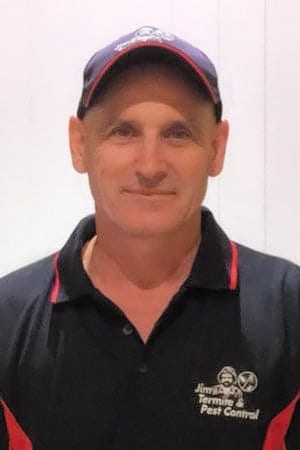 Jim's Pest Control West Lakes – a trusted name
Jim's helps over 30,000 new customers every year with their pest problems. Customers love the fact that they can talk directly to their technician.
What clients like even better is that they have the same technician every year. This helps us to deliver better service as the technician will know the history of the site.
Therefore, we are now the trusted name when it comes to pest control in West Lakes.
Common pest you will see in the area
West Lakes has a wide range of pests in the area. Most will remain hidden and only emerge at night.
Cockroaches are especially good at this and by the time you see them, there can be thousands. If you are seeing one or two during the day, it is a good indication that you have an infestation.
Termites cause the most distress to locals. These hidden house demolition experts can destroy houses in a matter on months. They are quite common in the area as the sandy soils make it easy digging.
As with all coastal areas, flies and mosquitoes are in abundant supply.
In recent years European wasps have made an impact into our community.  When a BBQ is started these unwanted pests will appear out of nowhere.
The only pest, that you local Jim's Pest Control technician does not come across regularly, is possums.
Lifestyle means we are time poor
Our lifestyles have changed over the years. In most families both partners now work full time. Sports and socialising takes up most of our spare time. The last thing people want to do around the house is pest control.
This has led to a steady increase in the use of a professional pest control service like Jim's. Locals have worked out that it is cheaper and quicker to get an expert in, than try and deal it themselves.
Meet your local West Lake business owner
Shayne Herraman owns and operates your local Jim's Pest Control business in West Lakes. He is well known for delivering exceptional results for his community.
Shayne lives in the area with his family and you may spot him at the local shopping centre. If you do and you have a question, please feel free to go and ask him, as he is very approachable.