Do you need pest control services now, but you're not in a position to pay in full now? Why not use our convenient buy now pay later service, Jim's Pay Plan?
Buy now pay later services are very popular these days, and Jim's wants to make it as easy as possible for you to get your pest control done now. To that end, Jim's payment plan allows you to pay with convenient, interest-free, fortnightly payments so you can get those pest frustrations under control now, not later.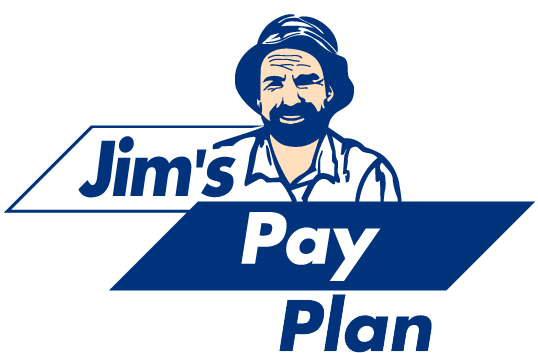 What is a "buy now pay later" payment plan system?
Using Jim's Pay Plan means that you can now afford all of the other products and services provided by the Jim's Group, not just pest control. This negates the need for you have to save your $$ over time, or paying in one lump sum now.
With Jim's Pay Plan, you can take control of your payments and manage them all in one place.  We can provide finance for your all of your Jim's services via this simple "buy now pay later" payment plan service.  Obtain instant approval and start shopping now.  There are flexible payment plans which you can control that are easy to set up, all managed by our app.
Get now, pay later, and never pay interest
Use Jim's Pay Plan to pay for all of your pest control needs with convenient fortnightly payments.
Terms & Conditions: *Fees, terms, conditions & minimum finance amount of $100 applies up to a maximum of $30,000. Openpay funds up to $7,500 transactions. Purchases of up to $1,000 is a maximum term of 4 months. A 20% deposit is required along with a direct debit fee of $2.50 per fortnight. Transactions from $1,000 to $7,500 is a 12 or 24 month term with a 10% deposit, establishment fee of $50 applies and a $3.95 direct debit fee per fortnight. Brighte funds up to $30,000 transactions. Customer deposit is $0 and a $2 direct debit fee applies per fortnight. Term up to 5 years depending on transaction amount. For all terms and conditions, visit openpay.com.au (transactions between $100 – $7500) & brighte.com.au (up to $30,000).