Jim's is your local pest control Glenelg experts. Our techs servicing the area are experienced, fully trained, and insured. You can trust the Jim's name to help you with any pest problem.
To get in touch with us, simply call 131 546 and our friendly staff will take your details.
Glenelg is a great beachside suburb in Adelaide. It is well known for its white sands and during the summer it can be swamped by people.
The nearby Patawalonga River is a favourite amongst locals. Many sports are played around the banks and in the calm waters. It is shelter for a wide range of boats.
Pests are attracted to the area for the same reasons we are.
The calm fresh water is a breeding ground for insects. It is well known for the millions of mosquitoes that frequent the area during the summer months.
For this reason, most residents will have a general pest treatment in spring to keep these annoying pests at bay.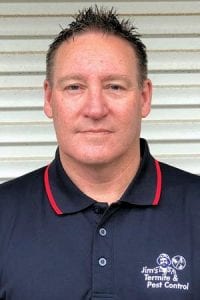 Jim's Pest Control Glenelg; trusted name
Jim's Pest Control is one of the biggest pest control providers in Australia. We service a wide range of clients, from residential premises, food outlets, to massive warehouses.
It doesn't matter what pest problem you have; we will have an economical solution for you.
Jim's has been in business since 1989. We have thousands of local business owners across Australia.
Unlike other companies that rely on workers to do the services, with Jim's the business owner is the technician.
As the technician is the business owner, they have a vested interest in controlling your pests quickly. They are not limited in the products they can use. Often, they will use a more expensive product that is known to deliver exceptional results.
Therefore, Jim's Pest Control Glenelg is trusted to resolve any pest problem.
Pest control warranties offered on most work
At Jim's, we are very confident that the way we treat pests will get the desired results. We are constantly training our technicians, in new techniques and products.
Just like TV claims, manufacturers will always claim to have the newest and best products on the market. But just like TV, many do not live up to their hype.
As Jim's has technicians all over Australia, when a new product enters the market, we test it. Often, we will even test the effectiveness of the product, before it is released.
This testing allows us to judge how the product performs. Information is then share to all technicians across Australia.
Only the very best, effective products will ever be used on our clients. For this reason, on most jobs' warranties will be given as we are very confident in our products and techniques.
In some cases, client's budgets may be restricted. We understand this and can still offer partial treatments but will be ineligible for warranties.
Meet your local pest expert
Brenton Haynes owns and operates your local Jim's Pest Control Glenelg business. Being experienced in all aspects of pest control allows Brenton to tackle any issues.
He is a family man and understands how pests can impact family life. Customers love his passion for eliminating their pests. Exceptional customer service is what he is best known for.