No doubt, if you have landed on this page you have searched for "pest control Mount Gambier" or a similar search query. Jim's Pest Control has local experts in the Mt Gambier area who can help you with your termite and pest control problems.
To get in touch with us, simply call 131 546 and our friendly staff will take your details.
Mount Gambier and the Limestone Coast is a great place to live and raise a family. There are fantastic things to do around the area from visiting the local lakes and caves to sightseeing along the coast line.
When visiting the local caves and sinkholes in and around Mount Gambier you may be lucky to spot some local honey bees that have set up hives in these caves. In spring time you might also be lucky enough to see when these bee hives will swarm, with half the population flying off to try and start a new hive.
While this can be quite scary as there will be 10 of thousands of bees flying, and in some cases they can even turn the sky black, they are usually at this stage not interested in attacking anyone. They are just moving en masse, trying to protect and escort the queen to a new location.
Once they get to where they have selected to set up home they can tend to clump up in a tree or a building. If you spot this in your yard, please give your local Jim's Termite & Pest Control technician in Mount Gambier a call because at this stage we will be able to successfully catch them and relocate them to an awaiting bee keeper.
If you wait too long then they will tend to move into a sheltered spot like a cavity wall, shed, irrigation box etc., and once this has happened, unless you are willing for us to pull the wall apart or damage the area they have found their way into, the only two options available would be to leave them be or to terminate them.
While termination is not the best option, it is necessary in some cases, HOWEVER it we do stress that it will always be a last option for the Mount Gambier Jim's Termite & Pest Control Technician.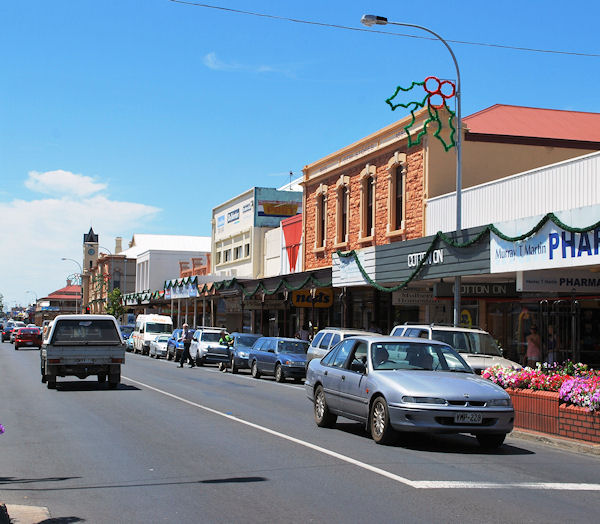 Pest Control Mount Gambier – other pest problems
Other pests that you might spot in the local sink holes and gardens in Mount Gambier are rats and possums. These pests like the shelter that sink holes offer, and with tourists visiting the area they quite often picnic there and leave food scraps and rubbish around.
If you see this it is always good to do your part a help pick up any rubbish or scraps that are left lying around. This way it will not create a food source for these pests, and help keep them under control in the Mt. Gambier area.
Some people around Mount Gambier also like feeding food scraps to the local birds, and while this may seem like a harmless activity, it is actually creating long term problems around our town.
When feeding, pigeons will use the food source to breed and create even more mouths to feed.
While this may not seem like a problem to you, it is a big problem for the local home owner where the pigeons have decided to roost.
The more pigeons there to nest means that there are more blocked gutters and pigeon droppings to be cleaned up. It is also well documented the diseases that pigeons carry, and the local Mount Gambier Jim's Termite & Pest Control technician is constantly out proofing up buildings and solar panels to stop birds and pigeons from getting in and under them.