Jim's is your local pest control Tea Tree Gully experts. Our techs servicing the area are experienced, fully trained, and insured. You can trust the Jim's name to help you with any pest problem.
To get in touch with us, simply call 131 546 and our friendly staff will take your details.
Tea Tree Gully is a great place to raise a family, and there are many parks and reserves in the area.
Locals love exploring these areas to observe the native animals.
Because we are at the base of the Adelaide Hills, we are spoiled for choice regarding walking trails. Often, you will come across Koala bears sitting in the trees, feasting on gum leaves.
Just as native animals flock to the area, pests are attracted to Tea Tree Gully.
Once you know what to look for, regarding pests, you will be quite shocked as to how many live here.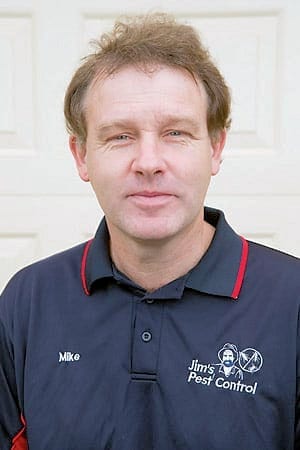 Jim's Pest Control Tea Tree Gully know where pests hide
Our technicians have spent years treating pests. In this time, they have developed a great understanding of where they hide.
They know that a certain time of the year, some pests will be quite prevalent the community. For instance, during late summer ants will be feverishly preparing for winter. They will often invade homes looking for somewhere to shelter from the oncoming rains.
During the hot summer days, flies buzz into local homes. This is even worse for houses that are close to horse stables.
Knowing where pests are likely to hide in your home, is the key to a successful pest treatment.
Why do you have pests in your Tea Tree Gully home?
Pests are driven by basic urges. Firstly, they will want to secure a reliable food source. This is often provided by overflowing rubbish bins or open food containers.
Secondly, they need a safe spot from predators that enables them to breed up. Roof voids and wall cavities are a great place for pests to live.
The final urge is a good water source. During the hot dry summer days this can be critical to their survival. Jim's Pest Control clients often report finding ants in bathtubs and sinks.
By understanding why, you have pests in your home, it will be easier to get them under control. There will even be some things that you can do to help. Your local technician will let you know what you can do.
Meet your local pest expert small business owner
Michael Dillion owns and operates the local Jim's Pest Control business in Tea Tree Gully. He has been providing exceptional service to his clients since 2012.
His clients are extremely happy with the service he offers. This has resulted in him being one of the premium technicians in Adelaide.
Michael is not happy, until his clients are happy, and will not stop until the pest issues have been resolved.