Jim's is your local pest control Adelaide SA expert. Our techs servicing the area are experienced, fully trained, and insured. You can trust the Jim's name to help you with any pest problem.
If you need to get in touch with us, simply call 131 546 and our friendly staff will take your details.
Adelaide is a great place to live and raise a family. It is just like being in a big country town with all the benefits that a city has to offer.
A short dive in any direction from the city will soon have you in a rural setting. On the weekend's locals like the visit these areas to relax and sample some of the find produce SA has to offer.
We live in one of the driest states in Australia which is just perfect for entertaining. However due to this, we have significant pest problems.
The more time we spend outside entertaining, the bigger the opportunities are for pests.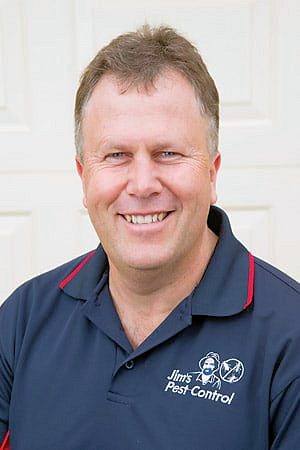 About Jim's Pest Control Adelaide SA
Jim's have been providing pest control services in Adelaide since 2011. Compared to other big pest control businesses, Jim's has a unique business structure.
Most pest control businesses in Adelaide operate with employees. The actual business owner does not work on the tools. Whereas in Jim's the business owner is the technician that services the client.
This places us at a distinct advantage as when you call, you will be able to talk directly to your technician. If there are any issues, they will have the knowledge of your site and the pest that are there.
Clients love the fact that they can have the same technician come out for years and in most cases are even considered part of the family.
This is one of many reasons why more people trust Jim's with all their pest control needs.
Wetlands increase pest activity around Adelaide
It is great to see that we are becoming more considerate of our environment. More housing developments in Adelaide are developed with wetlands.
While this is a great attraction for people to walk and play around it has seen the sharp rise in pests.
Wetlands help pest ecosystems get established. The permanent water mass allows insects to breed all year round. This in turn makes an abundant food source for pests like spiders, rats and mice.
An abundance of water helps termites to survive. Previously without these water sources it was hard for them to establish. It is now extremely easy for termites to get started and rapidly grow a colony.
This maybe one of the reasons why Jim's Pest Control Adelaide is seeing a steady increase in termite activity.
Extensive product knowledge delivers exceptional results
As Jim's is one of the largest pest control providers in Australian. Product manufacturers are constantly giving us new products to trial. Some new products are exceptional at dealing with pests in a different way. However, a lot of products do not live up to the hype.
Jim's has so many pest control technicians across Australia, we can extensively test these products. Results are discussed in our regular meetings.
Our clients benefit from this, as we can deploy the most advance products and techniques to deal with any pest issue.
This is another reason why so many people now trust Jim's Pest Control Adelaide, to take care of their pest needs.