Jim's is your local pest control Hillbank experts. Our techs servicing the area are experienced, fully trained, and insured. You can trust the Jim's name to help you with any pest problem.
To get in touch with us, simply call 131 546 and our friendly staff will take your details.
Hillbank is a great suburb in Adelaide to raise a family. There are many sports fields in the area, supporting a wide range of activities.
During the weeknights, these fields are lit up, as team training sessions are held. Close by, are some great walking trails we are enjoyed by locals and visitors alike.
There is a wide range of native animals in the area. If you drive up to the Little Para Reservoir, you will usually spot kangaroos feeding behind the fences.
Just as we are attracted to these open areas, pests are here for the same reasons. Lights and watered playing fields attract an abundant supply of insects for pests.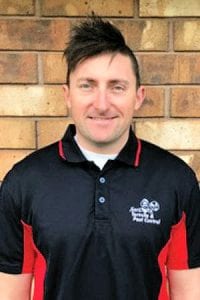 Jim's Pest Control Hillbank seeing increased activity
Jim's Pest Control has been servicing the Hillbank and surrounding areas since 2011. In this time, we have seen a sharp increase in the number of pests being reported.
Typically, this can be put down to the lifestyle we now have, that helps pests.
For example, higher levels of activity in the parks, creates opportunity for pests. Dropped food and overflowing rubbish bins is a win for these critters.
An abundant food source allows them to breed up in significant numbers and will eventually affect homes in Hillbank.
The real cost of DYI pest control

Most people think that controlling pests is simple, and it is cheaper to do it themselves, however it rarely the case. If you add up all the costs, including your time, it often works out more expensive that getting a professional.
Let's look at a simple ant treatment. If you try and do it yourself, the following are some of the cost you must consider:
Time travelling to and from the store getting products (maybe multiple trips if treatments doesn't work)
Cost of product (you are likely to end up buying several products)
Purchasing the correct PPE to protect yourself
Time spent in store trying to work out which product is best
Food that must be thrown out as DYI treatment failed
So, as you can see, a simple ant treatment can cost you hundreds of dollars, and a significant amount of time.
Most Jim's Pest Control Hillbank clients are shocked to learn at how little it cost. In fact, ant treatments start from $120 and are so effective that most ants will be gone within 24 hours.
When clients use our services, they often say they should have called earlier.
Meet your local pest expert business owner
Shaun Golding owns and operates your local Jim's Pest Control business in Hillbank. He is a family man and understand having children attracts pests. Dropped food just encourages them into your home.
Shaun is very knowledgeable in all aspects of pest control and no job is to big or small. His clients appreciate the fact that Shaun is not happy until the pest issue has been resolved.