Jim's is your local pest control Woodcroft experts. Our techs servicing the area are experienced, fully trained, and insured. You can trust the Jim's name to help you with any pest problem.
To get in touch with us, simply call 131 546 and our friendly staff will take your details.
Woodcroft is a southern suburb of Adelaide. Locals who live here love the quite area, and kids and adults alike can still play in the street because of the low traffic volume.
There is a great sense of community in Woodcroft, and many people help each other out whenever they can. It's a great little community.
On the weekends most locals explore the parks in the area. We have great recreational actives available. Keen golfers can find a great golf course close by.
Because  we have a lot of native bushland in the area, pests can be a major problem. Pests breed in significant numbers in bushland, and the overflow finds their way into local homes.
Jim's Pest Control technicians see pests invading from the bushland every day.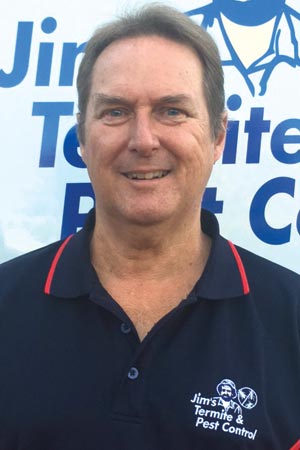 Jim's Pest Control Woodcroft – a name you can trust
Jim's has been servicing the Australian public since 1989. Fantastic customer service is the foundation on which the Jim's brand was built on.
In 2010 it was pointed out to Jim, that there was an opportunity in pest control. This opportunity was based around the fact that the industry had a poor record regarding customer service.
Jim knew that if he applied his standards to small local business owners, he would be able to fill a much needed gap in the market. The results have been outstanding, with Jim's now being one of the best pest control providers in Australia.
Continuous training, delivering exceptional results
The key to most successful businesses is to not rest on your laurels. Technology and the world are constantly changing and a business that does not change will get left behind.
For this reason, we are continuously training our technicians. They all must attend training sessions held every 6 weeks.
In these sessions they learn about new products that are entering the market. The techs will learn how the testing went on these products and the best way to apply them.
Our testing is conducted with technicians over the whole of Australia in varying conditions, which allows us to quickly evaluate the effectiveness of products.
The result for our clients is that we can control pests very quickly. Often the results are well above the client's expectations.
Meet your local Woodcroft pest expert
David McQueen is your local business owner of Jim's Pest Control Woodcroft. He has trained with some of the very best technicians in Australia, which has allowed him to develop an outstanding skill set.
Clients love the fact that no matter what pest they have, he can get them under control quickly.