Jim's is your local pest control Gawler experts. Our techs servicing the area are experienced, fully trained, and insured. You can trust the Jim's name to help you with any pest problem.
To get in touch with us, simply call 131 546 and our friendly staff will take your details.
Gawler is a great rural town on the outskirts of Adelaide. We are surrounded by farmlands that have been the homes to many generations of families.
Stock and horses are common in the area. Most people move to Gawler so they can keep animals.
This activity helps pests. Pigeons, rats and mice breed up in significant numbers due to the spilt grain. Chicken coupes in the area are a windfall for rats.
More people are now moving to the area to enjoy the great lifestyle that we have. New housing developments are popping up all over the area, which is helping pest populations.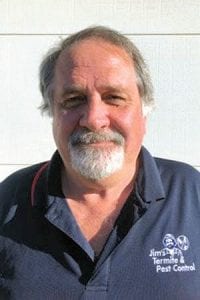 Jim's Pest Control Gawler increasing calls
While everyone moves to the area to enjoy a bit of country life, not many people consider the pest problems they will come across.
Rural areas are well known to be overrun by mice during certain times of the year. During the summertime flies can arrive in their millions and enjoying time outside is impossible.
Stagnant water like dams and wetlands are the ideal breeding environment for mosquitoes. This in turn provides amply food source for spiders.
It is not uncommon for Jim's Pest Control Gawler to get several calls a day from distressed locals.
Firsthand pest exterminator knowledge
Our local business owners have lived in Gawler most of their lives. They have a deep understanding of how pests move about our community.
Understanding how pests move about Gawler and the surrounding areas is why we are so successful at controlling pests.
We know that when it rains that rats and mice will seek out shelter in roofs. On a northerly wind, flies will be blown in from nearby farms, making it unpleasant to be outside.
There is nothing more annoying than having a fly buzzing around inside.
This firsthand knowledge combined with superior products allows us to deliver outstanding results to our community.
Superior results
As our local business owner is a part of a larger group, being Jim's, they have access to the very best products. New products are being developed everyday but most small pest control companies can not afford to trail them.
This is where the strength of numbers comes into play. When new products are released, they will be extensively tested by our technicians. The results are then shared amongst the group.
For our clients this means that we can deliver superior results that achieves the desired outcome.
Meet your local pest control technician
Steve Turner owns and operates your local Jim's Pest Control business in Gawler. He has had several years of experience in the industry and delivers exception customer service.
Like most of our local business owners he is contactable 7 days a week.
As he is a local, he spends most of his time in the Gawler community and supports other local businesses.