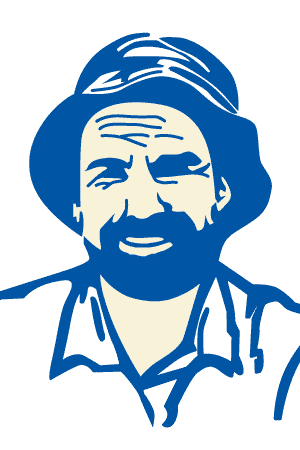 Jim's Termite & Pest Control
Aldinga SA 5173
Call: 131 546
Servicing the areas including:
Mount Barker
Littlehampton
Nairne
Hahndorf
Woodside
Strathalbyn
Stirling
Crafers
1) Why did you decide to join Jim's Pest Control?
I have been working in the Food Industry for a very long time and have just about performed every job out there relating to it. I really wanted to challenge myself with something different and that if I put in the extra effort then I would reap the rewards.
2) What are your values?
To remain honest and upfront with people and treat them, how I would expect to be treated. When treating their pest issues I will always take the time to explain the best way of fixing the issues and what they can expect to see.
3) What do you like to do outside of work?
We enjoy the Southern Beaches and tasting the Fleurieu produce. In and around Aldinga Beach we have some little hidden gems of places to go and sample the best of the Fleurieu and half the fun is just going to find these places.
4) What tips can you give to customers?
Hopefully a solution to their problem, good customer service and respect. I believe that if a client engages my services, then I will not stop until we are able to fix their pest issues. Sometimes we even have to think outside of the box to come up with a solution.
5) What has been one of your most interesting jobs?
What I find most Interesting is how some people just don't understand how destructive termites can be. I have seen many cases where clients have noticed some termite mudding or damage but have done nothing about it. They then call us out when the damage is massive and the very structure of the house is threatened. I often comment to clients why did you not call a pest controller sooner and they quite often say I didn't think they would do so much damage as they are such a small insect.
6) How has your Jim's Pest Control Franchise been for you since joining?
The guys within Jim's are very supportive. It's not perfect nothing ever is but it's far more enjoyable to do this than my other Career path.
7) Where do you see yourself in 5 years time?
Leading a far better and more comfortable lifestyle with a few more of life's pleasures and just enjoying not working for a boss.
8) Pest issues that you find in your area and unique content.
In around Aldinga Beach we see a variety of pest issues. As we are surrounded by wineries we see quite a lot of Millipedes invading peoples homes, especially the light coloured homes or rendered ones. As we are surrounded by paddocks, farmlands, vineyards we also see a lot of mice, rats and spiders. We are also seeing a large rise in the number of feral pigeons in the area as they start nesting under solar panels.